---
---
---
Emea
Austria

Belgium

Czech Republic

Denmark

Estonia

Finland

France

Germany

Greece

Ireland

Italia

Kuwait

Latvia

Lithuania

Netherlands

Nigeria

Norway

Oman

Poland

Portugal

Russian Federation

Saudi Arabia

South Africa

Spain

Sweden

Switzerland

Turkey

United Arab Emirates

United Kingdom
Americas
Argentina

Brazil

Canada

Chile

Ecuador

Mexico

United States
Asia-Pacific
Australia

China

Hong Kong

India

Indonesia

Japan

Malaysia

New Zealand

Philippines

Singapore

South Korea

Taiwan

Thailand
---
49 world markets, 90 fields
---
International Network
MarketingPRO action is spread over 49 countries worldwide, covering the most dynamic markets across Emea, Americas and Asia-Pacific. We rely on a growing team of 90+ exclusive fields. That is our international network.
MarketingPRO is actively present in different industries like Passenger-cars, Construction Equipment, Motorbike, Chemical, Grocery, etc.. over the most dynamic markets, world-wide. Other geographies/industries can be promptly activated by MarketingPRO upon specific Customer request, thus showing fast reaction-time and limited start-up costs. MarketingPRO is able to set-up research activities in several countries simultaneously: we are keen to satisfy our global Clients intelligence and consulting needs, in accordance to the political, economic, social and technological issues, typical of each market. We track and identify the main drives at the base of the competition, for the leading advantage of our Customers.
Field Organization
We, at MarketingPRO, keep on investing huge resources in the development of our own international network of field consultants, specialized by geography/industry, with the aim of enhancing our service and consulting capacity. Started as a small group of fields across Europe, the field network is now spread over 6 continents. Our fields are local professionals, qualified researchers and industry experts: each field is regularly visited by MarketingPRO executives for training, coordination and monitoring of operating procedures. They are the operating fingers of MarketingPRO.
The development of a worldwide proprietary fields' organization, allows MarketingPRO to be present in many markets quickly, flexibly, professionally and with lower costs. MarketingPRO, in fact, is not burdened by expensive foreign subsidiaries, for the benefit of our Customers.

---
---
---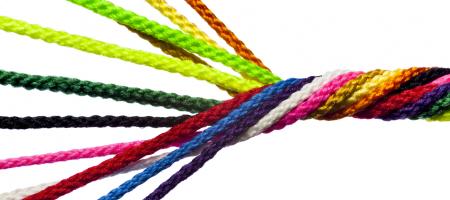 ServicesIntelligence & Consulting
We supply customized services in the Competitive Intelligence, Strategic Marketing and Pricing Consulting areas.
More